Combing aprons, spinning aprons and brushes for the textile industry
Today Brooksbank is the world leader in the manufacture of 'synthetic' woolcombing aprons, for use in primary processing of wool, exotic and synthetic fibres. The products are highly specialised and the company is one of only a handful of manufacturers worldwide.
HISTORY: Brooksbank Industries Ltd, Skipton, is a family business founded in 1870. The company initially manufactured top quality leather products for the textile industry but by the 1970's, facing the prospect of a decline in the use of leather in weaving and woolcombing products, it diversified into synthetic materials.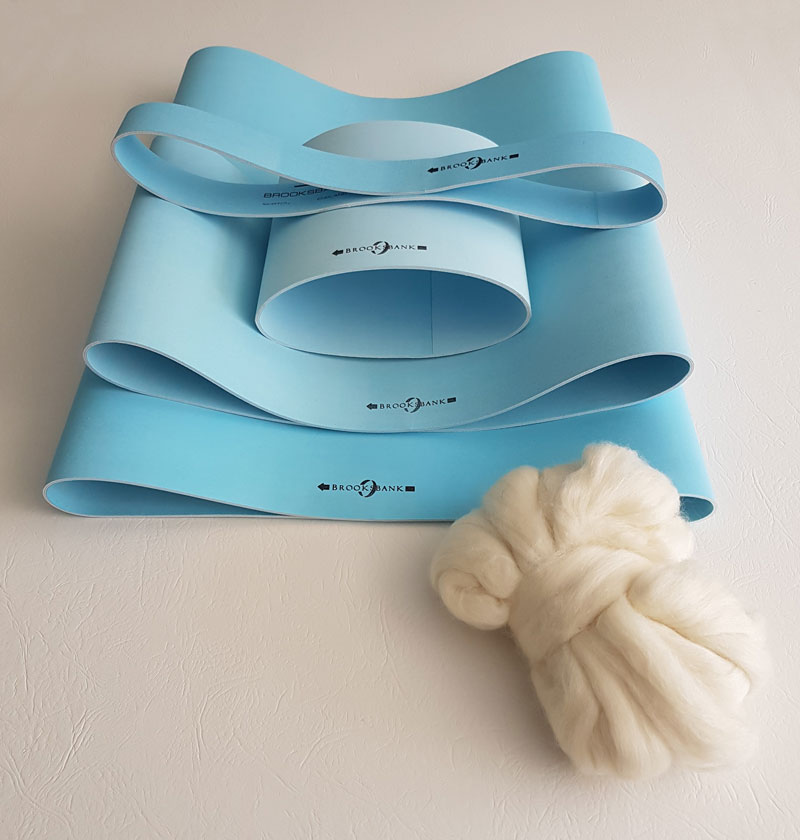 Worldwide supply & exporting experience
Brooksbank places great emphasis on exporting and has done so for more than a century. The company uses an extensive network of agents and distributors to export approximately 98‰ of its turnover into over 50 countries. Flexibility, keen pricing and efficient raw materials sourcing have helped the company meet the needs of different international markets.
Brooksbank continue with product development and are currently working on a new apron, please keep checking our website for more details, or contact us if you would like to be kept notified of these developments in the future.

Brooksbank Industries can manufacture combing aprons to individual customer specifications.
Performance and versatility are guaranteed – high performance products made from hightec materials.
Brooksbank have a network of overseas agents but maintain personal customer contact.
Brooksbank supply premium brand disposable noil and strip brushes, monobloc noil and circular brushes.
Optimum results on modern high speed combs.
Station Yard, Elslack, Skipton, North Yorkshire BD23 3AS, England
Tel: +44 (0)1282 444610
E-mail:
sales@brooksbank.com
Registered in England & Wales: Reg. No. 1365964
VAT No. 303454786