The barrels are manufactured from highest quality polypropylene using the most modern injection moulding techniques.
The natural Mexican Tampico bristles are carefully blended for consistency and automatically inserted into the barrel. This provides an ideal hardness and density to efficiently clear all types of wool and other natural or synthetic fibres.
The disposable system is usually very cost effective and guarantees a consistently high performance compared with manually re-bristled brushes.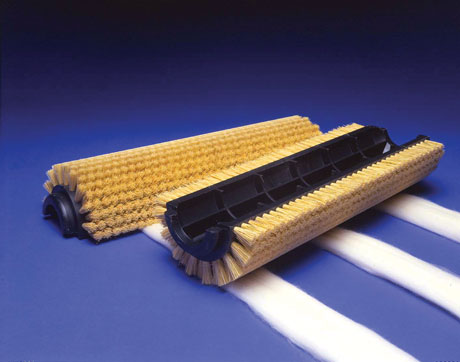 How to Order
Please use our Worldwide Agents page to find your nearest stockist
Call Brooksbank Industries on +44 (0)1282 444610 or use our online enquiry form to send us your message
Station Yard, Elslack, Skipton, North Yorkshire BD23 3AS, England
Tel: +44 (0)1282 444610
E-mail:
sales@brooksbank.com
Registered in England & Wales: Reg. No. 1365964
VAT No. 303454786